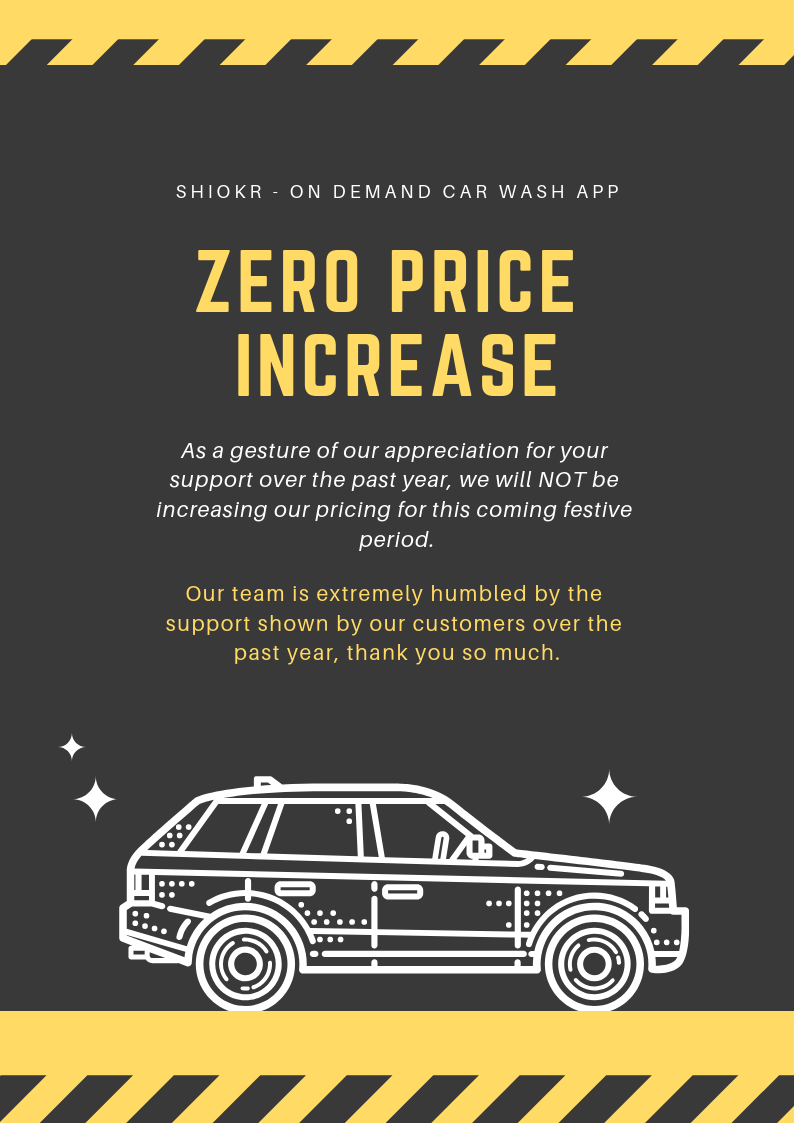 Hello there,
It is a big month for us at Shiokr as we will be turning one this coming Lunar New Year. We could not have done it without your support. You are part of the Shiokr story, and we would like to take this time to say thank you.
As you might have already noticed, many businesses have already increased their pricing due to the festive period coming up. We have spent a lot of time together, it is clear that this relationship between your car and us is serious. As a gesture of appreciation for your support, there will be no price increase for this coming festive period.
We will also not be operating on the first and second day (5th and 6th of Feb) of the Lunar New Year to give our Shiokr Partners a well-deserved rest and recuperate for another exciting year ahead. We will, however, be operating full day the day before Lunar New Year. Here is a simple breakdown for the operational hours during the festive period:
4th (Monday) of Feb 2019 – 1pm to 10pm
5th to 6th Feb 2019 – No Operations
There will be exciting app updates, products and region expansions this year as well so keep a lookout for our emails. Once again, thank you so much for using our service. We hope to continue serving you for the years to come.
Cheers,
The Shiokr Team